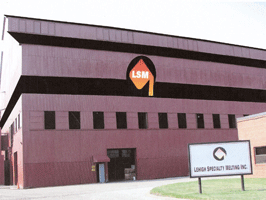 Carik Signs is a leader in cutting custom stencil templates. Graphic stencils are custom cut from the artwork you provide to us. Craft stencils, airbrush stencils and sign making stencils are a few examples of our graphic stencil products. Bulk stencil cutting and contract cutting are other services that Carik Signs offers. With no minimums and mass production capabilities, we cut only the best stencils for your specific needs.

Parking lot stencils Pre-cut stencils are made for a variety of parking lot control and traffic flow in shopping centers, office parks and government agencies, for example, pedestrian crossing and fire lanes.

Company logo: Carik Signs offers custom made stencils for company logos, fax or email artwork. Ideal for parking lots, warehouses, schools, etc. Stencils are lightweight and roll up for easy storage.
Custom Stencils:
With a custom made, reusable custom stencil you could paint your own custom truck, boat, or sign lettering for a fraction of the cost. Whether you are trying to make your own sign, letter your vehicle or boat, create marking stencils for pallets, bins, boxes and crates, as well as for industrial use such as public works projects, or simply decorating your home, our stencils are the way to go.
You may also add your company logo and lettering to signs and vehicles. Decorative lettering stencil applications include lettering and sayings for wall decoration and sign making. Professional crafters use our custom stencils for painting wooden signs, slates, mail boxes and other crafts.